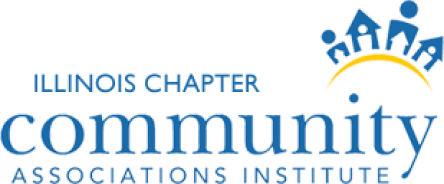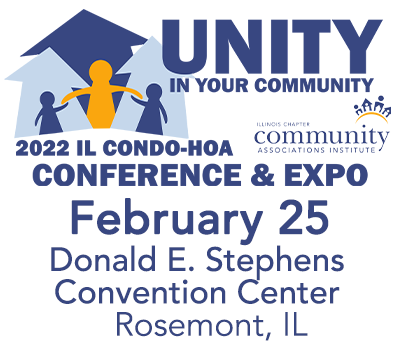 Thank you for your interest in attending the 2022 Condo-HOA Conference & Expo.

Conference Pre-Registration is now closed.

We invite you to register on-site.

Below you will find some information about the Conference.
After a challenging year for all of us we are so grateful to welcome you back in-person to the 2022 Condo-HOA Conference & Expo.

This year's CAI-IL Condo – HOA Conference & Expo celebrates "Unity in Your Community". The CAI-IL Board of Directors, its staff, the Education, and Conference & Expo Committees, have assembled Educational Sessions covering innovative trends, best practices, legal updates, and hot topics in addition to discussing solutions for industry challenges.

Thank you for joining us. Together we build "Unity in Your Community".
We would also like to take a moment to thank our sponsors, our exhibitors, and our speakers. The 2022 Condo-HOA Conference & Expo would not be possible without their knowledge, their time, and their support.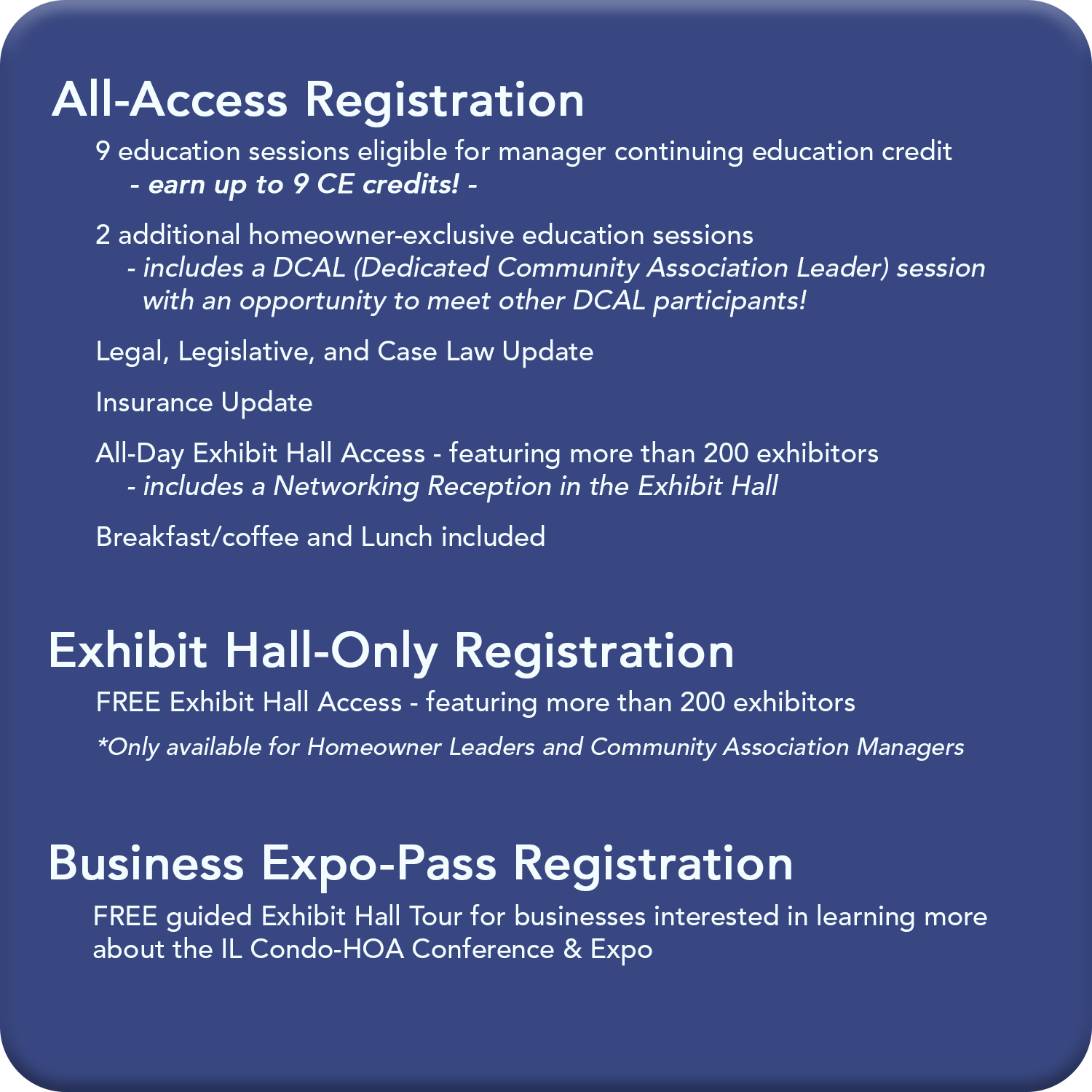 Conference Schedule
Friday, May 13th


PLEASE NOTE: CAI-IL DOES NOT accept and/or require registration for individual education sessions. Your Attendee Registration Includes admission to ALL Education Sessions.
7:30 AM - 6:00 PM
Registration
Check-in (for pre-registered) or register at the Donald E. Stephens Center Lobby to receive your Attendee Badge for access to the Expo Hall and Education Sessions.
8:30 am - 9:30 am
Pillars of Structural Safety: Funding
More Information
Overview
---
The overall theme for part 1 of this series is the importance of having a financial plan in place to complete capital intensive projects in a timely manner. A challenging discussion for all communities is how to plan for and fund their capital intensive projects. This session will assist Board members and managers to make informed capital planning decisions that maintain the investment of the owners in their communities.
Learning objectives for the program include:
●Capital project funding options and theories
●Concepts used to develop expenditures and funding plans within a Reserve Study
●Ways to avoid Board paralysis that leads to deferral of critical projects and increased project costs
●When and why it is time to get your Reserve Study up to date
●Who should be involved in developing the capital project financial plan
●Typical timeline for obtaining bank financing
●Repayment sources for bank financing
●Loan structures available to Associations
Speakers
---
Todd Walter,
Timothy Haviland,
8:30 am - 9:30 am
Make Your E-Vote Count
More Information
Overview
---
This session will provide practical guidance and recommended best practices for all things electronic voting, including:

Strategies for effective and convenient electronic voting
What have we learned? What's working (and what isn't)?
The "hybrid" model – part in person, part virtual
Deadlines to be aware of
Legal requirements for electronic voting
What to look for in a vendor
Trends (Is electronic voting here to stay? What should my association be thinking about going forward?)
Speakers
---
Cathi Sleight,
Adam Kahn,
Rich Hiles,
8:30 AM - 10:45 AM
Fair Practices in Your Association DCAL (Dedicated Community Association Leader)
More Information
Overview
---
This course is designed to help board members gain perspective in ethical decision making by:

Understanding the responsibilities of fiduciary duty and the standards as a board member
Learning what you "need to know" regarding conflicts of interest, code of conduct and fair practices
Developing an action plan on rules to follow and fostering relationships
Obtaining knowledge in enforcement of infractions, disclosure and confidentiality
Speakers
---
Kara Cermak,
Rachel Rowley,
9:45 am -10:45 am
Pillars of Structural Safety: Maintenance
More Information
Overview
---
This seminar will help you understand the importance of having a maintenance schedule for general upkeep and preventative maintenance, and risks associated with deferring maintenance. Putting off maintenance will always cost your association more in the long run and may expose your association to unnecessary liability. Prolonging the inevitable will have a negative impact on your community. Not only that, but it can also cause dangerous and imminently hazardous conditions. It could be as simple as a crack in the sidewalk posing a tripping hazard or it could be as deadly serious as a building collapse. With the right planning, budgeting, cooperation from homeowners, and response from the board, your association can avoid the dangers of deferred maintenance and keep everyone safe. In this seminar we will address the following:
Complete a reserve study regularly and update your maintenance budget accordingly.
Have a plan in place and follow a schedule for preventative maintenance, including evaluations by consultants and inspections by contractors, to perform repairs or replacement.
Monitor conditions to ensure building components are well maintained, safe for residents, and that you are minimizing your legal exposure.
Work to educate homeowners on the necessity of maintenance for the health and safety of themselves, their families, and their property values.
Prepare for residents who resist raising fees and consult with an attorney to help navigate the situation and raise the needed funds.
Speakers
---
Kerry Bartell,
Simon Fox,
Michael Wiscons, SE, PE,
9:45 am - 10:45 am
A Guy Walks into a Board Meeting
More Information
Overview
---
Board meetings can be a tense affair for managers and board members. Which processes to follow, how to handle arguments that arise, demands for information all happen "in real-time," limiting the opportunity for the board or manager to check the declaration, consult with the attorney, or even take a few minutes to gather his or her thoughts. To make matters more stressful, the advent of Zoom meetings means that those meetings are more likely to be recorded (either by the association or the individual owners), making the pressure to perform admirably and handle situations appropriately all that much more acute.
Speakers
---
10:30 AM - 11:30 AM
Always Be Connecting
More Information
Overview
---
Most people utilize networking to increase the quantity and quality of their connections to eventually generate a never-ending flow of referrals. What people tend to overlook is that networking is a marathon not a sprint. The key to getting the most out of networking is to truly connect and build strong relationships.
Raghu Sundara will explore the mindset, processes and techniques of making long-lasting connections and generating solid referrals for others which is critical in nourishing your professional and personal life.
Speakers
---
11:00 am - 12:00 pm
Legal, Legislative and Case Law Update
More Information
Overview
---
Join the ILAC Co-Chairs, CAI-IL Lobbyist, and members of the Illinois General Assembly for a discussion about:
New laws affecting community associations effective as of January 1, 2022
Legislation introduced in 2021
Legislation introduced in 2022
The importance of legislative advocacy
New Illinois case law impacting community associations
The presenters will also touch on helpful practice tips and reminders to guide associations through the gauntlet of the current state of Illinois community association law.
Sen. Don DeWitte (R-St. Charles/Asst. Republican Leader)

Speakers
---
Brian Butler, FirstService Residential
Kristofer Kasten, Altus Legal LLC
12:00 PM - 5:30 PM
Exhibit Hall Open
Visit the 2022 CAI-IL Condo-HOA Conference exhibit hall.  Learn from the exhibitors about the products and services they offer.  Network with other managers and homeowners, visit our charitable partner The Red Cross to learn more about how they serve communities.
An exhibit hall map is available here: 
12:00 PM - 1:30 PM
Buffet Lunch Available
A buffet lunch is included in your attendee registration.  The buffet lunch is served in the exhibit hall.  The Buffet lunch menu includes:
House salad with Italian Vinaigrette Dressing
Italian Beef, Sweet Peppers, Giardiniera
Maxwell St. Polish Sausages
All Beef Vienna Hot Dogs
Beyond Burger
Cole Slaw
House Made Pub Chips
Mustard, Ketchup, Lettuce, Tomato
French Break, Buns & Rolls
Chocolate Cake
Coffee, Decaf & Hot Herbal Tea
Iced Tea w/Lemon
Lemonade
1:30 PM - 2:00 PM
Annual Meeting
CAI-IL's 2022 Board of Directors and the Executive Officers will be introduced. Meet the leadership of CAI and hear about the vision for the coming year. 
2:00pm - 2:45pm
Hot Topics Manager Q&A
More Information
Overview
---
So, you have a lot of questions as Community Association Managers? In the past year, our world and our industry faced many new challenges. As we overcame these hurdles, we learned many things (and not just about COVID). Join a panel of experts as they address many of the lessons learned this past year LIVE while they answer YOUR questions. These topics include ways to better communicate and conduct meetings, how to plan for the future and safeguard your association's assets, and how to avoid common pitfalls to operate effectively. This group of experts will convene to answer YOUR questions. Knowledge is power so come attain the information to help in the day-to-day management of community associations.
Speakers
---
David Bloomberg,
Jennifer Medja, FirstService Residential
Kimberly Sutherland,
Elizabeth Thompson,
2:00 PM - 2:45 PM
Condo/HOA Q&A
More Information
Overview
---
Homeowners and Board Members--bring your questions to this session and receive answers from a panel of experts.
Join our panel of experts as they answer your questions from sessions earlier in the day (Pillars of Structural Safety: Funding and Pillars of Structural Safety: Maintenance). Covering topics of capital funding and preventative maintenance, this session will allow you to dive deeper in discussion of these important topics.
Speakers
---
Todd Walter,
Kathy Kahl,
John Bickley, KSN
Timothy J Haviland, Inland Bank & Trust
Nikki Ledwell, Senior Property Manager
3:00 pm - 3:45 pm
Insurance Update
More Information
Overview
---
Become more aware of what the Illinois Insurance Market will expect for 2022 and beyond. Focusing on:
Illinois Condominium Act Changes
Coverage
Fannie May/Freddie Mac Requirements
Reserve Study

Assessments Adjusted Annually to follow

Other
Speakers
---
3:30 PM - 5:30 PM
Networking Reception in Exhibit Hall
Your attendee registration includes admission to the Networking Reception where you can network with Conference attendees and exhibitors and enjoy a variety of appetizers and 2 drinks.
Live Webinar Wednesday, May 18 11am-1pm
Managers - There is No Community Without U
More Information
Overview
---
Duration--2 hours
CE Credits--2
We thought 2020 was crazy, 2021 proved to be just as wild. We now have completed the first quarter of 2022 and the fun does not seem to be stopping for any of us! Over the last two years, we have seen new issues arise within our industry. These issues appear to be here to stay (at least for a bit longer!) During this program we will re-live some of the wild times that took us by surprised, left our mouths hanging open, and flat out blindsided us. To ensure that the presenters do not benefit from hindsight being 20/20, the program will include an element of surprise. The presenters will share for the first time with one another some of these situations to see how their fellow presenters would have handled the situation. Come hear the stories, see how the presenters respond on the fly, and compare how the presenters, as a whole, would address the situation and how in fact it was actually handled. Learn the "shoulda, woulda, coulda" for these situations and tap into our knowledge and experience so that the next time, when it happens to you, YOU do it better.
On Demand Webinar - Released 5/20/22
Pillars of Structural Integrity: Condition Assessments
More Information
Overview
---
This on-demand session will outline various structural condition assessment topics from the perspective of two licensed Structural Engineers in the State of Illinois. The goals of the session will be to explain common structural issues in multi-family residential buildings and offer a roadmap for property managers and board members to act upon the information provided in structural condition assessment reports.
Learning Objections
This presentation will:
Explain the approach of qualified engineering firms when performing structural condition assessments, designing repairs, and performing construction contract administration services during subsequent repairs projects.
Review topics such as structural condition assessment best practices, reserve study benefits and limitations, and municipal ordinances.
Identify common structural issues in multi-family residential construction and typical terms and language used in engineering reports associated with structural components and systems for existing buildings.
Offer suggestions for property managers and board members to take full advantage of information included within engineering condition assessment reports and avoid allowing those reports from "collecting dust".
Speakers
---
Terry McDonald,
Patrick Reicher,

SPECIAL THANKS TO THE CONFERENCE & EXPO COMMITTEE
& OUR EDUCATION COMMITTEES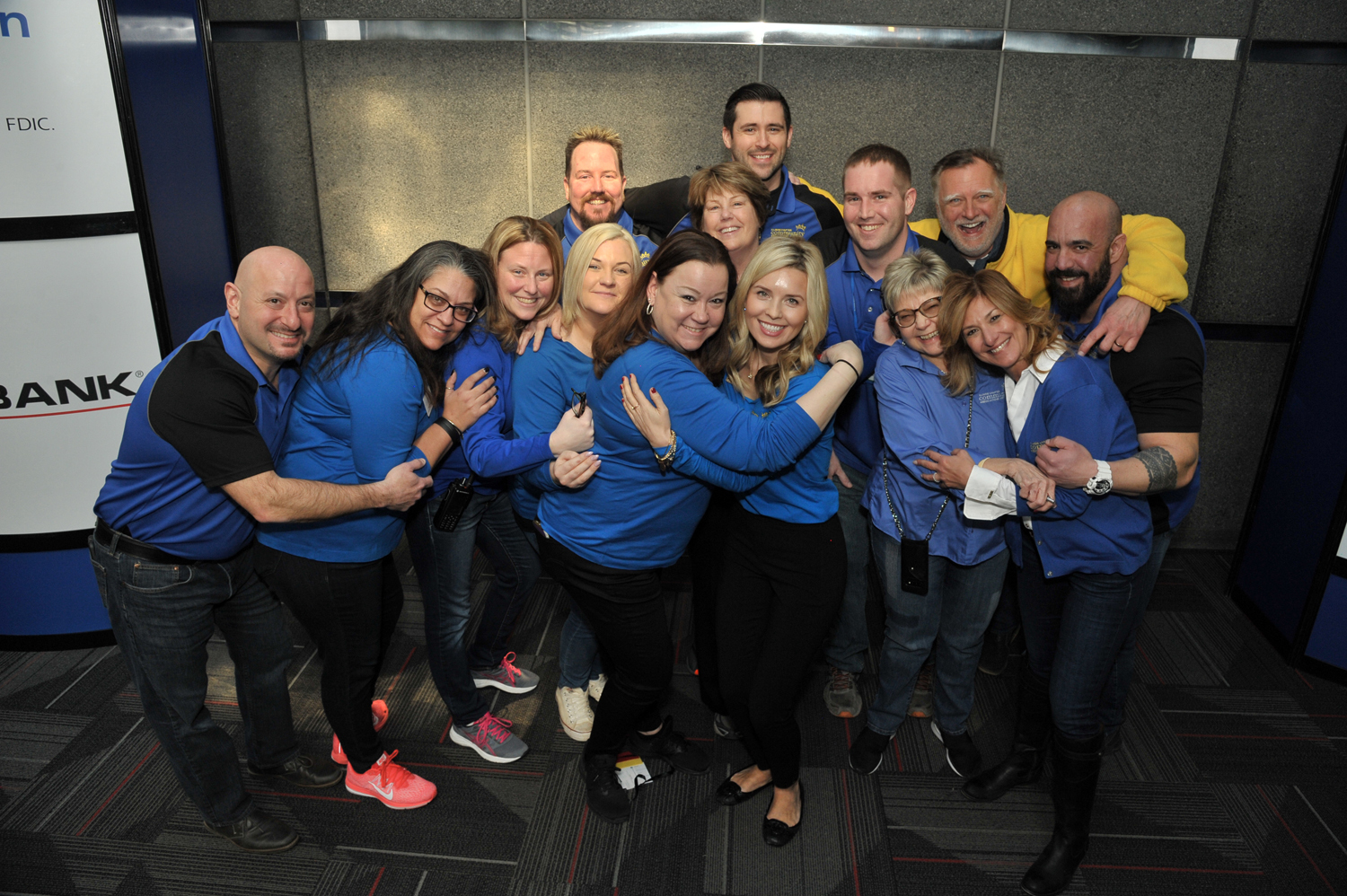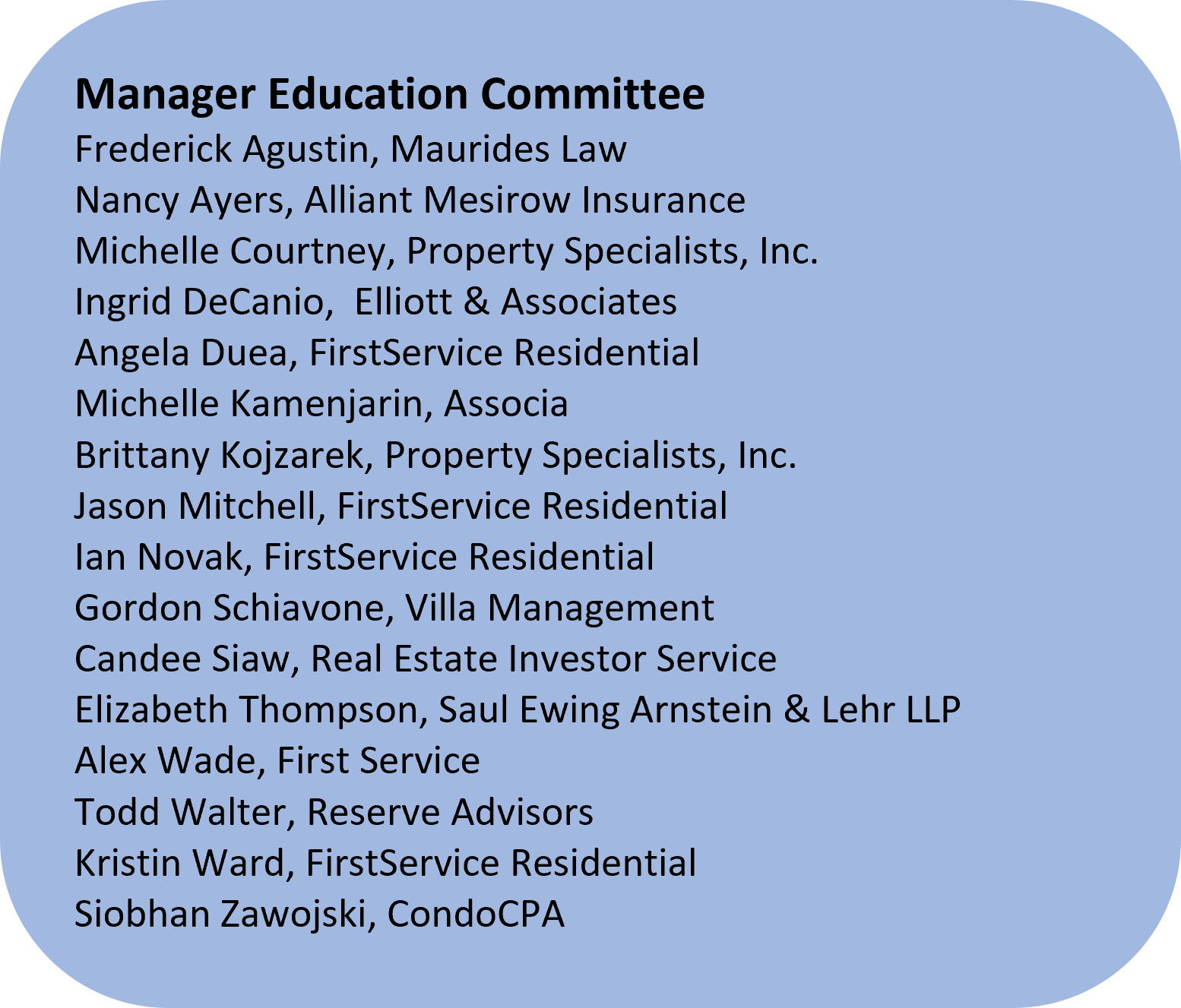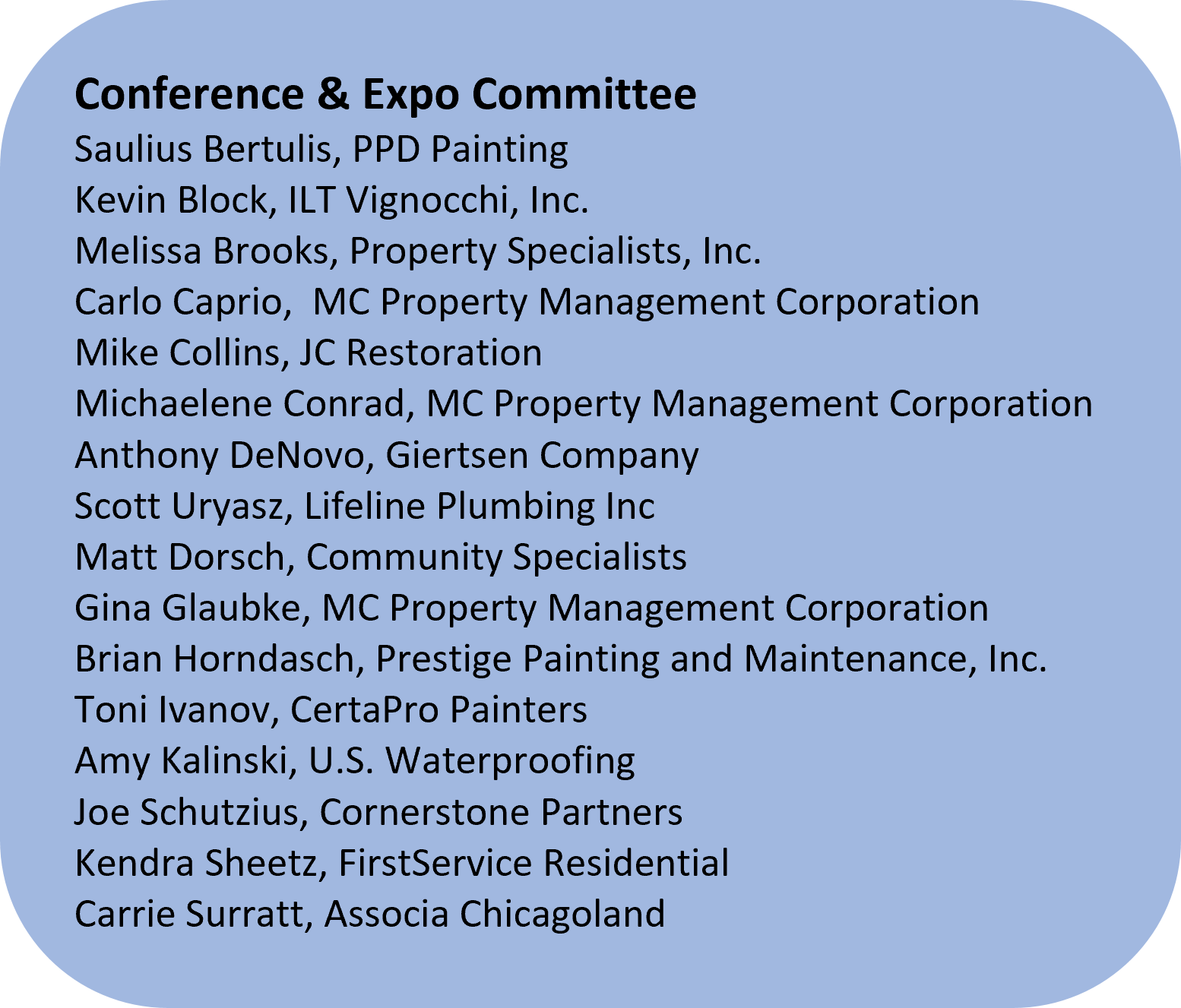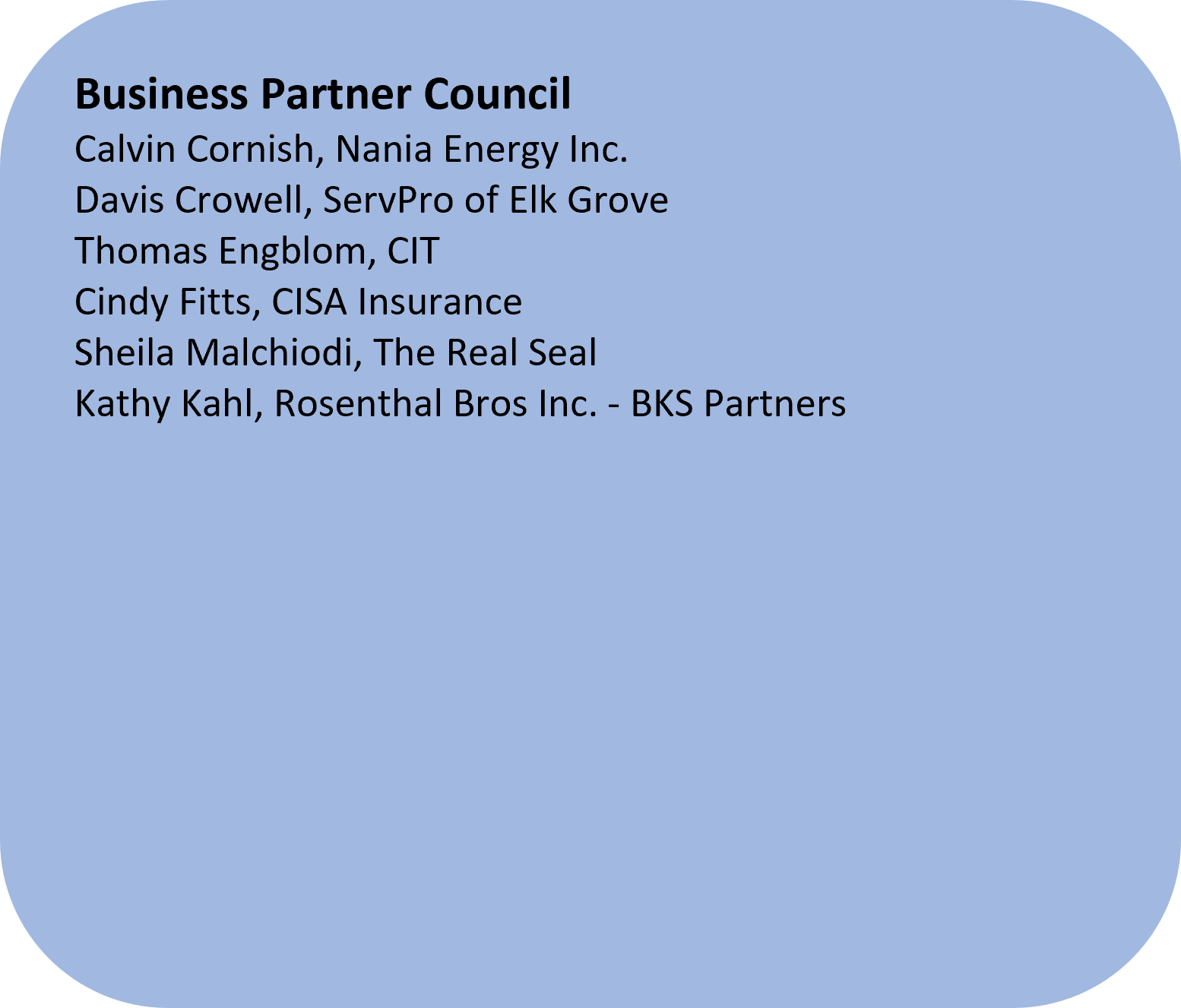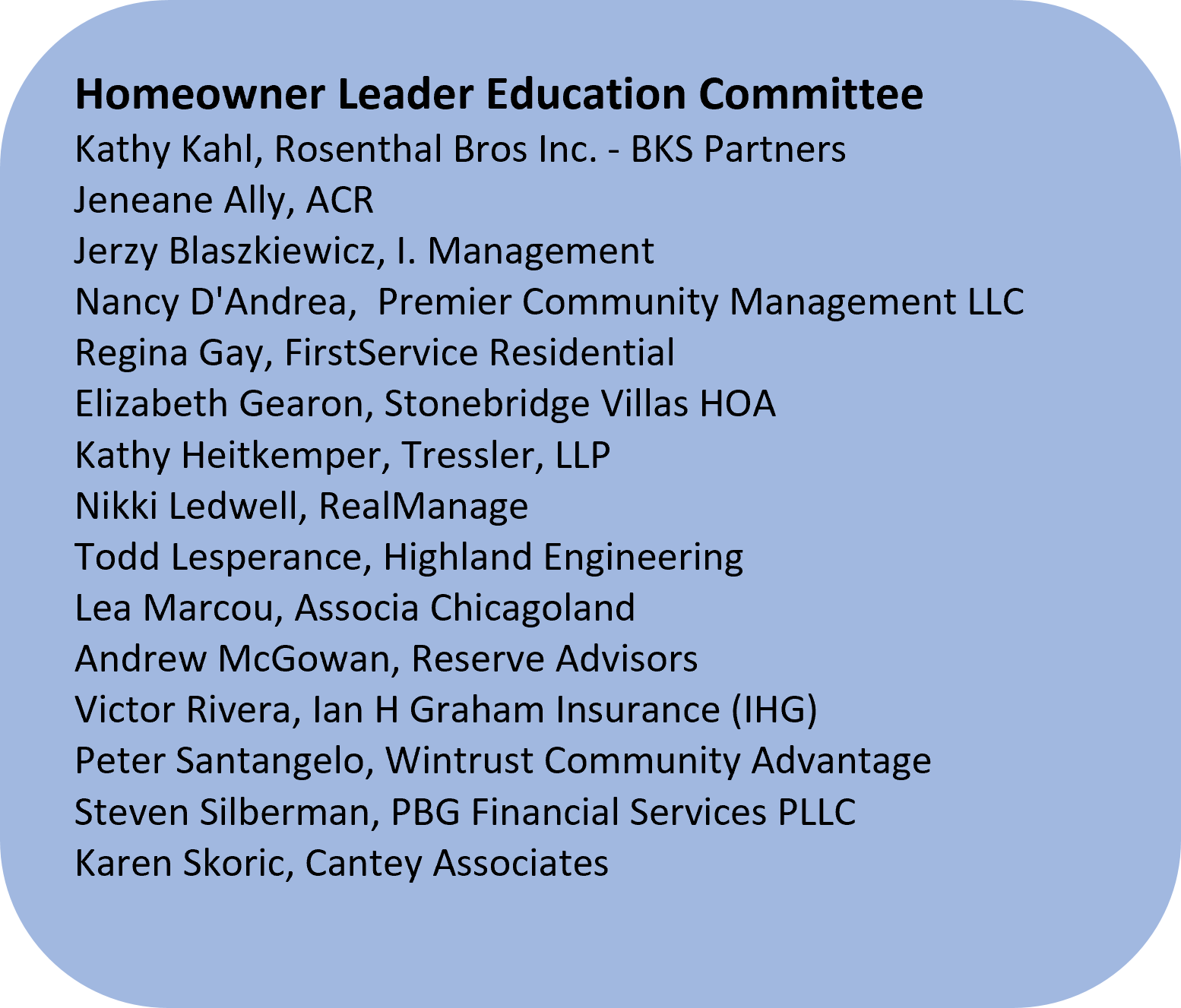 | Access Date | Quiz Result | Score | Actions |
| --- | --- | --- | --- |