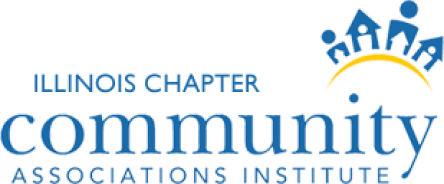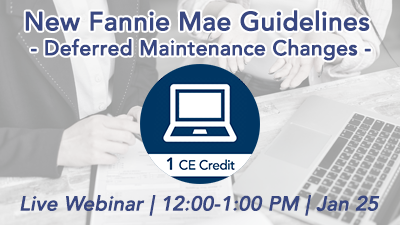 New Fannie Mae Guidelines - Deferred Maintenance Changes
The program will discuss the changes that will occur New Fannie Mae guidelines and what the Associations can expect.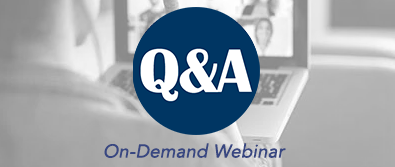 Condo HOA/Q&A: Risky Business--How Will New Insurance Regulations Affect You After the Surfside Collapse?
How should an HOA identify and truly manage risk?
Condo/HOA Q&A: Know Your Role
A discussion of who's who in your association. Learn the roles of board members, management companies, community association managers, and the board/manager relationship.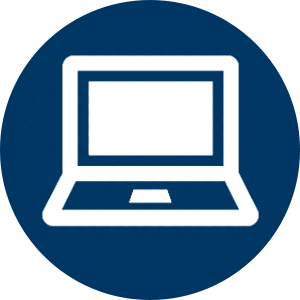 Vaccine & Mask Mandates in Community Associations Q&A
Attend this live virtual Q&A session about Vaccine and Mask Mandates in your Community Associations. You will hear up to date information as of October 11th 2021.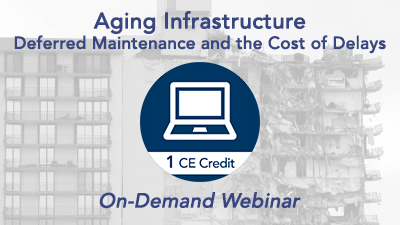 Aging Infrastructure, Deferred Maintenance and the Cost of Delays
Learn how community associations can best prepare to meet the unexpected but necessary financial demands of aging buildings and infrastructure.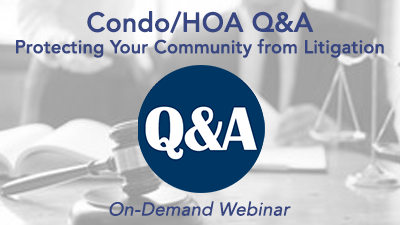 Condo/HOA Q&A: Protecting Your Community from Litigation
Depending on the severity of the claims, a lawsuit can range from frustrating to catastrophic for your association. This session will focus on ways to protect your community from litigation.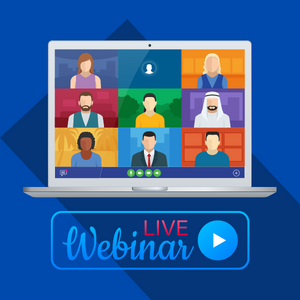 The Aftermath of New Fannie Mae Guidelines - Deferred Maintenance Changes
The program will discuss the aftermath of the changes that occured with New Fannie Mae guidelines and what Associations continue to do about it.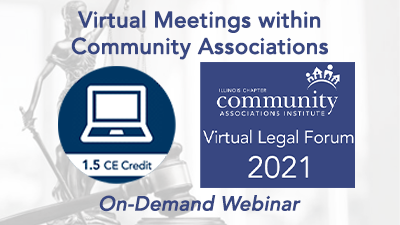 Virtual Meeting within Community Associations
Topics will include the use of technology like Zoom, addressing virtual meetings in your governing documents, best practices to facilitate an efficient and effective virtual meeting, and more.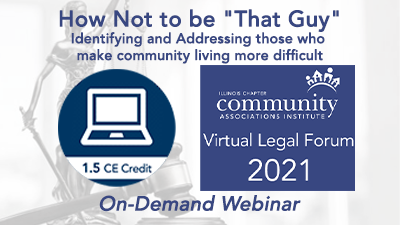 How Not to be "That Guy" Identifying and Addressing that Board member, Manager, or Owner who makes Community living more difficult
This presentation will identify and address that board member, manager, or owner who makes community association living more difficult.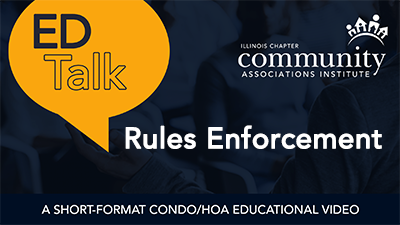 Ed Talk: Rules Enforcement
Brian Butler of FirstService Residential covers how community association board members and managers can appropriately and consistently identify, document, and communicate rules violations to ensure the rules of the association are being adequately enforced.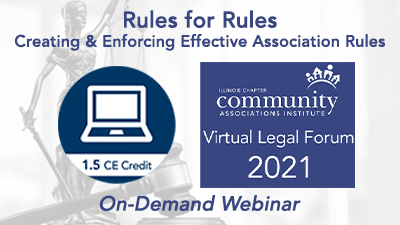 Rules for Rules: Creating and Enforcing Effective Rules for your Association
This presentation will provide attendees with practical knowledge for drafting rules that can be easily and uniformly applied.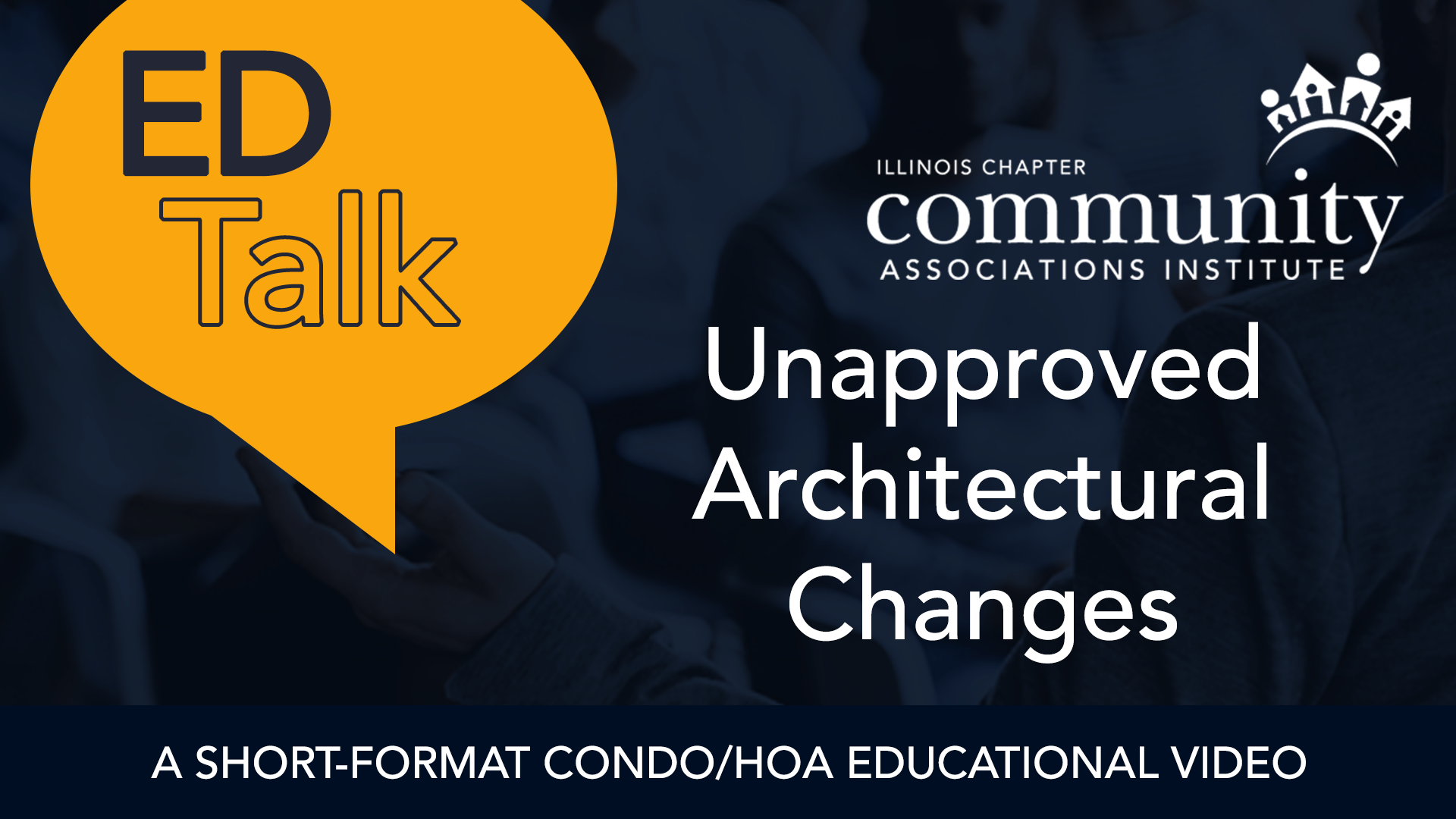 Ed Talk: Unapproved Architectural Changes
Kerry Bartell of Kovitz Shifrin Nesbit covers how architectural policies are drafted, how requests for architectural changes are reviewed and approved, and how the association can proceed with enforcing its policies when unapproved architectural changes are made.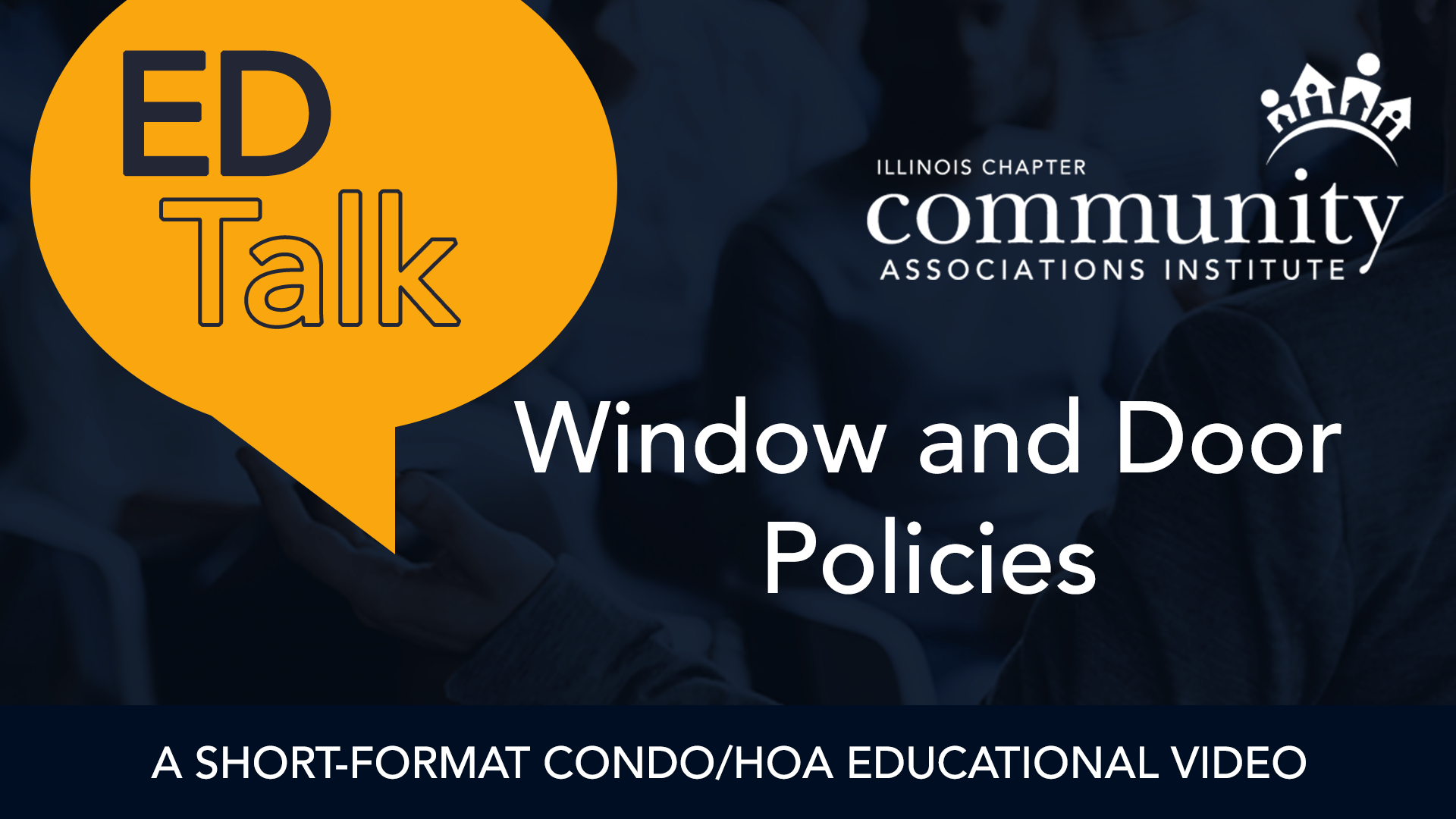 Ed Talk: Window And Door Policies
Nicholas Bartzen of Altus Legal LLC covers how a well-drafted Window and Door Policy helps a Community Association's Board of Directors maintain the aesthetic quality and structural integrity of the association; and makes sure that any question a unit owner or prospective buyer might have about windows and doors can be addressed appropriately.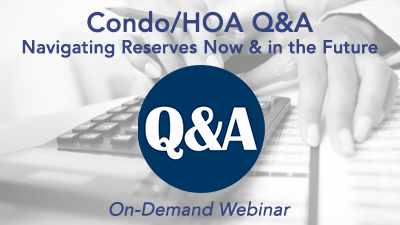 Condo/HOA Q&A: Navigating Reserves Now & In the Future
Learn about what to do with reserve balances and reserve studies in their condominium, townhome, and homeowners' associations in Illinois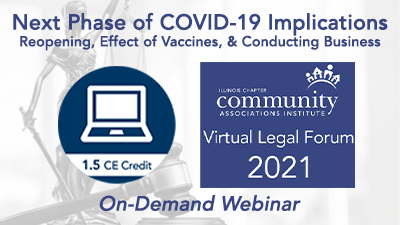 The Next Phase of COVID-19 Implications: Reopening, Effect of Vaccines, and Conducting Business
This presentation will go over how we are forever changed by the COVID-19 pandemic.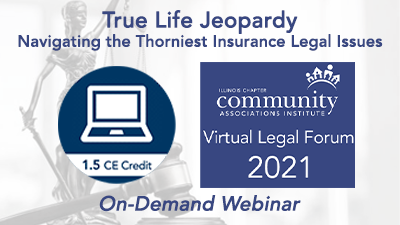 True Life Jeopardy: Navigating the Thorniest Condo and HOA Insurance Legal Issues
This presentation will address Insurance claims based on property damage, D&O claims, and other coverages.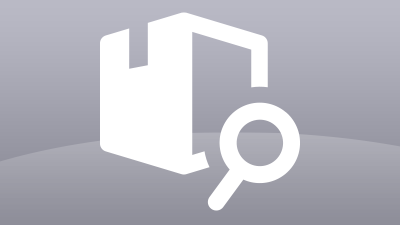 Do you want to learn how to send more impactful email messages? Watch Video Email Marketing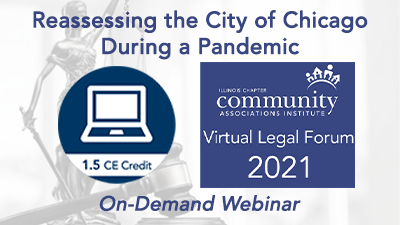 Reassessing the City of Chicago During a Pandemic
This presentation will cover how the Cook County Assessor will account for reassessing the values in a devastating health crisis.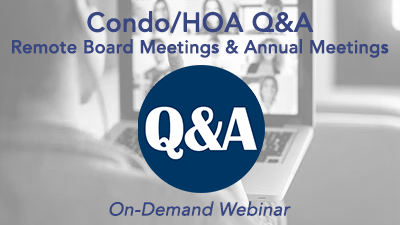 Condo HOA/Q&A: Board Meetings & Annual Meetings During Covid-19
A discussion of common questions/issues around association meetings during the pandemic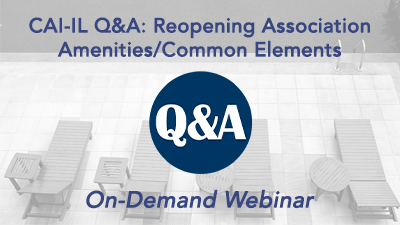 CAI-IL Q&A: Reopening Association Amenities-Common Elements
Watch our panel of experts as they answer some frequently asked questions about reopening amenities.
| Access Date | Quiz Result | Score | Actions |
| --- | --- | --- | --- |